Voting: Your Power in 2018
NASW CODE OF ETHICS UPDATE:
MOVING FORWARD IN PRACTICE
Presenter: Janice Sandefur, ACSW, LCSW
Friday, August 10, 2018
Jackson Medical Mall Conference Center
Registration 8:00-8:30 am
Workshop: 8:30 am - 12:30 pm (15 min break)
CE: 4 hrs Ethics CE
Pre-Register: NASW members: $50.00 cash/check/money order
Non-members: $70.00 " "
On-Site: NASW members: $60
Non-members: $80
Sorry, no credit card payments!!
Click here for Registration Form!!!
NASW CEO Angelo McClain was interviewed for an Associated Press Article
Family Separations At Borders Alarm Child Welfare Experts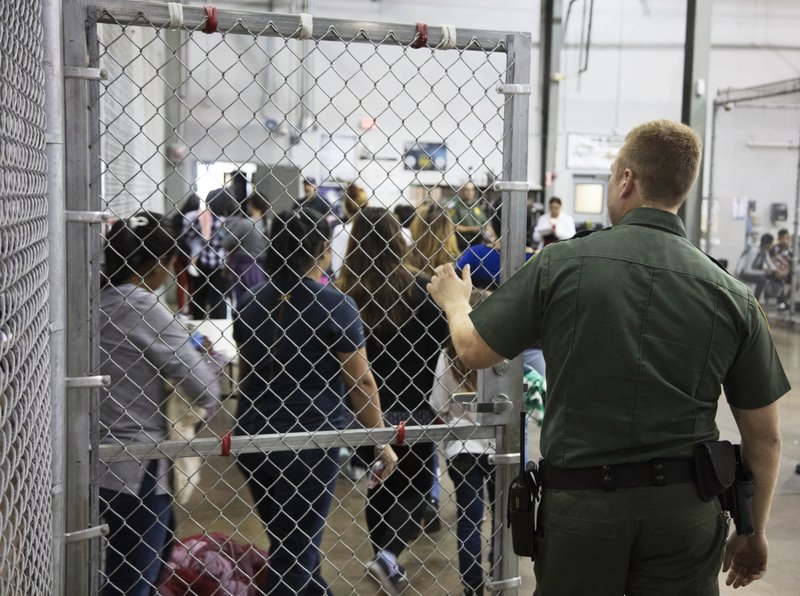 The sights and sounds are wrenching: A boy's cries of "Papa! Papa!" for the father he had been separated from. Youngsters placed in chain-link cages in an old Texas warehouse. Parents begging to know what will happen to their children.
Child welfare has always been a challenging profession; state and local agencies across America make difficult decisions every day to separate children from their parents. But those agencies have ways of minimizing the trauma that aren't being employed by the Trump administration in separating immigrant families at the Mexican border.
"There are no principles of good child welfare that are being used in this process," said Angelo McClain, CEO of the National Association of Social Workers.
For the full article click https://bit.ly/2I2G2Pl .
Members, make sure your email address is up to date with the national NASW office - call Membership at
1-800-742-4089 or go online to your account at www.socialworkers.org.
Why join? Why renew?
Your dues keep our professional association alive in Mississippi for advocacy, action, & support of professional social work! NASW is the support for the profession and for you!
**ALL Branch CE programs are free to members
**You get discounts for CE at all chapter and national events and on-line programs from NASW!
**We provide consultation for members on ethics, legal, and practice matters for members at the state and national level.
**The best and most reasonable professional liability insurance available!
**We offer special discounts services such as TherapyNotes Online Pratice Management System
**We support for your career with resume writing programs
**Looking for a job? Check chapter and national job boards!
**Meet your colleagues at MS Chapter and Branch networking opportunities!
**We are your social work voice at the Capitol, state and national for jobs and services for your clients!
Your investment in your social work career is with NASW---- Join or Renew today!
NASW Member Services 800-742-4089 M – F, 9:00 am – 9:00 pm ET
Thank you to all our members for your support!!
-----------------------------------------------------------------------------------------------------------------------------------------------
Members Alert!!!!
Do you have a clinical practice? Would you like an opportunity to hear the latest information?
The NASW service, "An Hour With Private Practice", is for you!
The schedule for
for July-December 2018 is posted below.....
______________________________________________________________________________________________________
ATTENTION SOCIAL WORKERS! LET YOUR CLIENTS KNOW.....
The 2018 MississippiCAN and CHIP Workshops are coming your way in JULY AND AUGUST 2018 !!! Visit our Newsletter & Announcements page for dates & locations!!!
REVISED NASW CODE OF ETHICS NOW IN EFFECT!
ALL MISSISSIPPI SOCIAL WORKERS BECAME RESPONSIBLE FOR USING THE NEW CODE BEGINNING
JANUARY 1, 2018 PER OUR LICENSING LAW...BE SURE YOU ARE FAMILIAR WITH THE NEW CODE WHICH
INCLUDES NEW INFORMATION ON TECHNOLOGY IN SOCIAL WORK PRACTICE!
Download your free copy of the 2017 Revised NASW Code of Ethics at: https://www.socialworkers.org/About/Ethics/Code-of-Ethics/Code-of-Ethics-English.
POSITION STATEMENT ON UNIVERSAL HEALTH CARE
National Association of Social Workers, Mississippi ChapterAdopted by the Board of Directors on January 20, 2018
The current U.S. health care system is broken. Despite the advances of the Affordable Care Act, millions of Americans remain uninsured, and many millions more are underinsured, unable to afford the costs and deductibles associated with adequate health care coverage. Nowhere is the need for system change greater than in Mississippi, the unhealthiest state in the nation.
The Mississippi Chapter of the National Association of Social Workers believes that
it is time to adopt a publicly financed, federally administered single-payer universal health care program that guarantees health care to all citizens, regardless of ability to pay
. The U.S. system presently spends more on health care per person, yet produces poorer results, than any advanced nation in the world. Mississippians, along with all U.S. citizens, deserve better.
A federally administered single-payer universal program promises multiple advantages over the current system – including administrative simplicity, greater capacity to control costs, more equalized benefits, and enhanced ability to promote prevention over intervention – as well as the most important of all advantages, emphatically prioritizing people over profits. The time for fundamental reform is now.
Job Listing......see Jobs &
Announcements
~~~~~~~~~~~~~~~~~~~~~~~~~~~~~~~~~~~~~~~
Please note we have a NEW EMAIL address.... info.naswms@socialworkers.org
P. O. Box 5599, Pearl, MS, 39288 | 601.936.0557
(©2016 National Association of Social Workers-Mississippi Chapter. All Rights Reserved.)